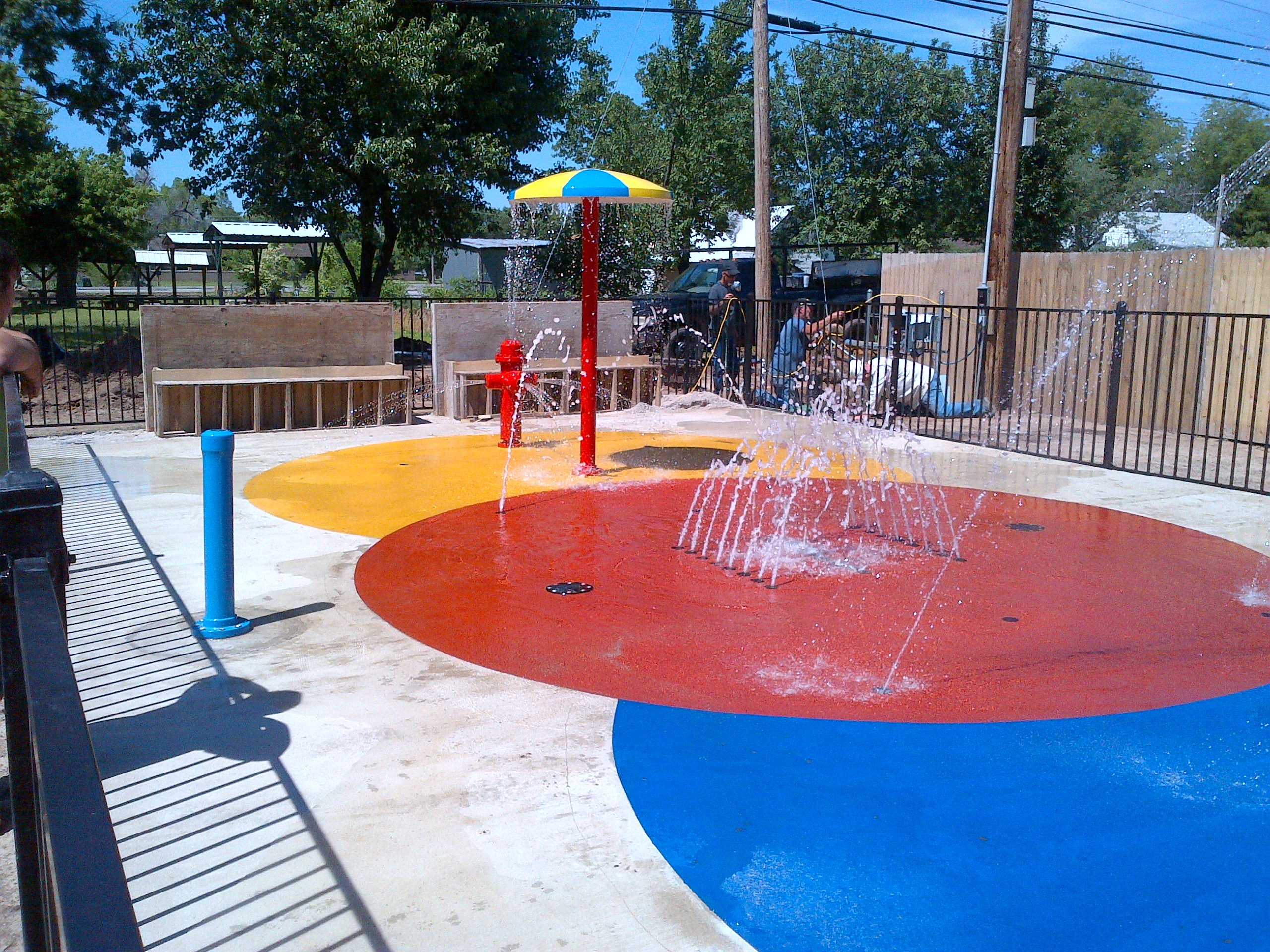 Located at 200 e. Broadway, it is lexington's biggest park with a pavillion, covered bridge and gazebo. The city with the help of grants, vo-tech and the lexington school children beautified the park adding lighted pathways and shrubs. The park also has a basketball court and swings for entertainment.
In 2013, lexington added a new splash pad. The splash pad is open during the summer months and can be rented for parties. Contact city hall for more details. 405-527-6123
Thanks to donations from several people, seven new pieces of playground equipment have been added for the children to enjoy. A new volleyball court, walking trails and new restrooms will be added to the park as well.